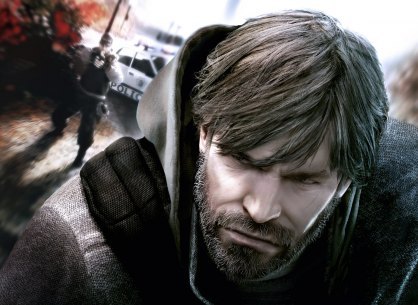 Mit tegyek, ha ezt (Error code 2.) a hiba üzenetet írja indításnál?
Ubisoft launcher error:
Error code 2.
Aki AVG-T használ , ki kell kapcsolnia az állandó védelmet , mert másképp nem fog elindulni. Elméletileg utána működni fog.

Mit tegyek, ha a játék akadozik?
( Azokra vonatkozik akinek meg is van hozzá a konfigurációjuk a játékhoz. )
A legfrissebb driver megoldhatja a játék közbeni akadozást.
Mit tegyek, ha indításnál fekete képernyőt ad?!
(Monitor kikapcsolódik) [Input Signal out of Range]
C:\ProgramData\Ubisoft\Conviction\ConvictionUserPC.ini -ben

[UserVideoOptions.SKIDROW]
VisualQuality=2
StartupFullscreen=True
FullscreenViewportX=1440 <--
FullscreenViewportY=900 <--
MaxRefreshRate=75 <--
WindowedViewportX=1440 <--
WindowedViewportY=900 <--
UseVSync=False
UseHDR=True
MonitorAspect=-1.000000
ShadowQuality=2
TextureQuality=2
EnvDetail=2
RealtimeReflections=True
MaxAnisotropy=16
DynamicAmbientOcclusion=1
MultiSampleType=0
CullDistance=0
TransparentDOF=True

<-- ezeket írjátok át valami normális értékre [Amit ti használtok.]
[DefaultVideoOptions]
[UserVideoOptions.SKIDROW]
meg ha esetleg a multicrack csinált volna másikat akkor annál is
<- Ez biztos működik, mert nekem is ilyen gondom volt, és bevált.;)
Hogyan lehet COOP ban játszani?
Ha COOP ba akarsz nyomulni akkor ezt elöször is le kell tölteni!
Tom.Clancys.Splinter.Cell.Conviction.Multiplayer.Crack-SKIDROW
V1!
1. Bemásolod a fileokat a Ubisoft\Tom Clancy's Splinter Cell Conviction\src\system\ mappába

2. Felmész uborkáékhoz csinálsz accot ( valós email címet adjál meg, mert vissza igazolást igényel )

3. Ubisoft\Tom Clancy's Splinter Cell Conviction\src\system mappába bemásolt Skidrow.ini filet megnyitod szerkesztővel és:
Username = "ubi felhasználó"
Password = "ubi jelszó"
Kitöltöd

4. Kész
( Lan/Multi részen belül lehet felvenni a haverod ( beírod a haverod ubi accját és add ) mehet az invit
V2!
Feltelepíted a játékot
2.Leszeded a multiplayer cracket.
3.Amit leszedtél cracket bemásolod a Ubisoft Game Launcher mappába nem a Splinter Cell mappájába.
4.Regelsz 1 accot magadnak az ubi.comon.
5. A Skidrow.ini fájlban a Usernamehez irod az Ubi felhasználódat és pwhez a pwt.
6.Ha ez előtt játszottál valamelyik Ubi-s Drm-es játékkal pl: Assassins Creed 2 , Settlers 7 akkor bemész a hosts file-ba és amit be kellet másolni hozzá ubi-s cimeket azokat mindent kitörlöd.
7.conviction_game.exe-vel indítod és játszol.

!!! Nagyon fontos ha be van crackelve a játékod egy régebbi Skidrowos crackel akkor telepítsd újra a játékot különben nem fog működni !!!
Hogyan állíthatom vissza az elveszett mentést a .ini fájl szerkesztés után?


Akinek elveszett a mentése , és nem akarja újra kezdeni , az írja vissza a Skidrow.ini be a Username = "SkidRow"
Password = "whateveruwant" változókat. Ha előtte mentette akkor csak másolja vissza már mint az ini filet.
Az információkat nem én teszteltem. Én csak összegyűjtöttem, hogy könnyebb legyen mindenkinek a dolga. A köszönet nem csak engem illet.
Ha valamivel kiegészítenétek a postot írjátok kommentbe és beszerkesztem.